PATH International Learning
Meet the Speakers
Tamara Merritt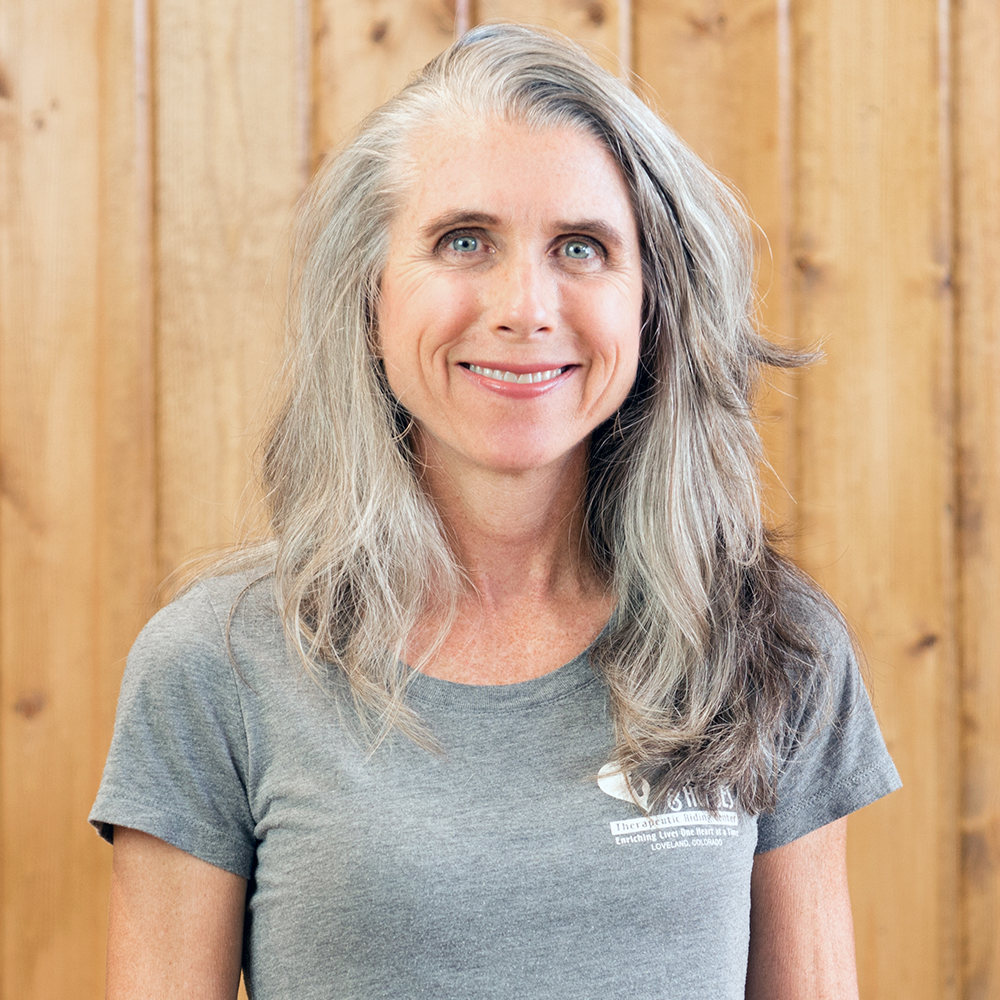 Tamara Merritt has been working in EAAT for more than 29 years, providing oversight, management and program development for numerous therapeutic riding centers. Currently, she is the Associate Executive Director at Hearts & Horses, Inc., a PATH Intl. PAC in Loveland, CO, where she oversees program operations, research collaborations and program development. She has a BS degree in kinesiology and is a PATH Intl. Registered Therapeutic Riding Instructor and ESMHL. In 2009, she was named PATH Intl. Region 10 Instructor of the Year.
Rhonda Martin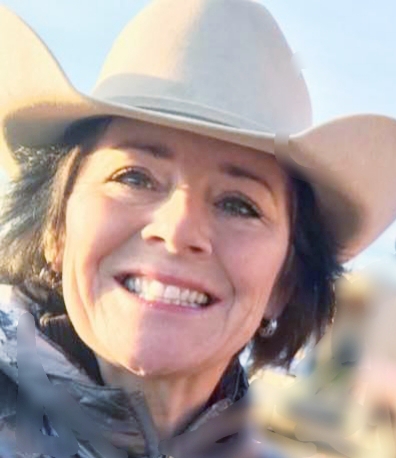 Rhonda Martin owns and operates Equine Mechanix near Kansas City, MO. She has a Bachelor of Science degree - Anatomy-Physiology Emphasis. She provides massage-based bodywork and PEMF therapy for horses as well as saddle-fitting assessments, custom western and English pads, custom western saddles, lessons and clinics. Her focus is to help horse owners and trainers better understand the physical needs of their horses. Understanding the dynamic relationship between conformation, posture, biomechanics of movement, muscle issues, saddle fit and rider issues is what she offers her clients and students. Rhonda works with all disciplines of riding.
Trish Broersma
Trish Broersma, CTRI, ES and mentor, is founder of Riding Beyond, an equine facilitated learning program in life skills in Ashland, OR, for women recovering from the after-effects of breast cancer treatment: ridingbeyond.org. She is an ES faculty member for the ESMHL certification workshops and former president of EFMHA, Equine Facilitated Mental Health Assn., a section of NARHA.
Lori Cohen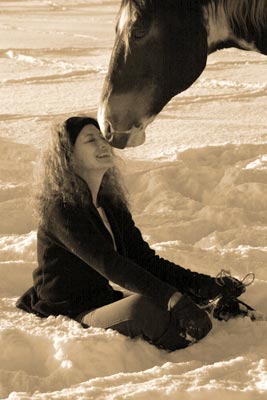 Lori Cohen has been a teacher and a horsewoman her entire adult life. Her dedication and passion are evident. Whether teaching a lesson, demonstrating horsemanship skills, doing a retreat or a workshop, or volunteering, her 15 years in the industry are filled with professionalism. She is driven and believes in the benefits of EAAT. She is always working to develop each participant, volunteer, and fellow co-workers to achieve unlimited possibilities. She is a PATH Intl. Advanced Instructor, Equine Specialist in Mental Health and Learning, and PATH Intl. Mentor. She is an Eponaquest Advanced Facilitator and a CEIP-Ed. She owns three horses and is an avid dressage rider.
Karyn Searcy
Karyn Searcy is the author of Early Intervention for Speech & Language: Empowering Parent (Plural Publishing, Inc, 2011). Karyn founded Crimson Center for Speech & Language in San Diego in March 2003. Throughout her more than 40 years in the field, she has used multiple evidence-based treatment programs, with a strong emphasis on parent-child interaction. She also has been a clinical supervisor of speech-language graduate students at San Diego State University since 2010.
Kaitlyn Siewert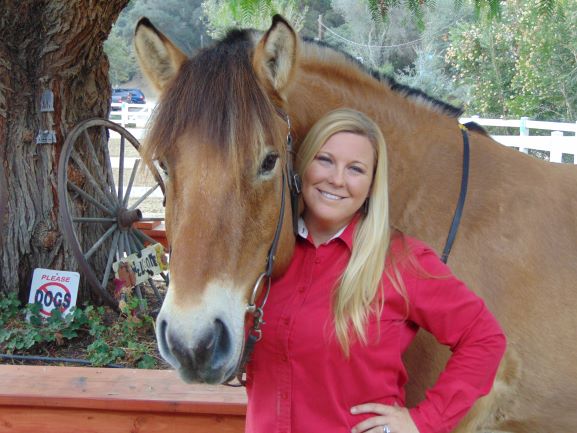 Kaitlyn Siewertis currently the Program Manager at REINS Therapeutic Horsemanship Program and has been involved in therapeutic riding for over 20 years. Currently, she is serving as Region 11 Rep and is really enjoying the experience of learning about the industry as a whole and how each program contributes to the bigger picture. Kaitlyn has her B.S. in Kinesiology and is currently pursuing her Masters in Business Administration, and is eager to apply them to her career in the field of EAAT.
Jeffrey Arnold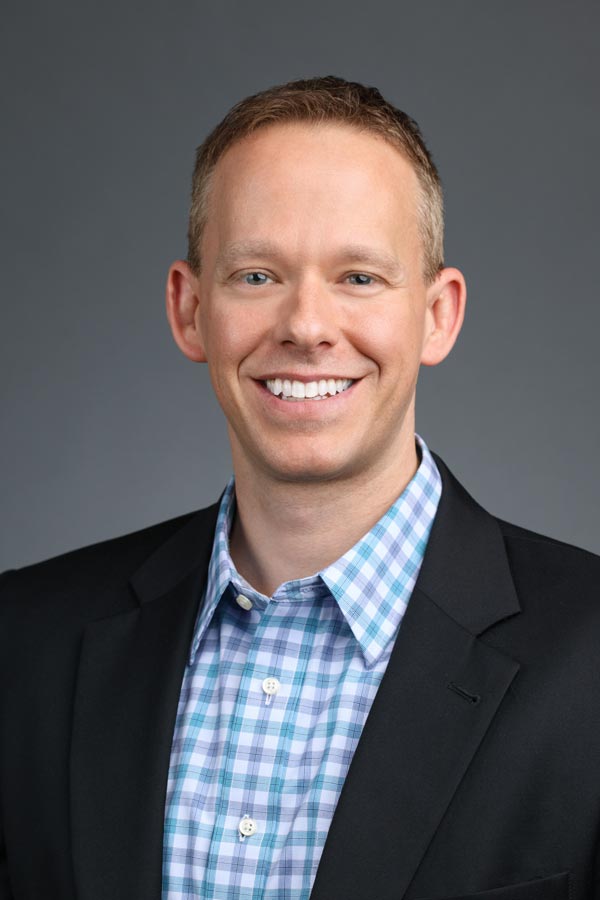 Jeffrey Arnold has spent a 25-year career working in corporate consulting with clients all over the world developing leaders. He has worked with more than 100 CEOs and client organizations world-wide, including Colleges & Universities, Fortune 100 companies, non-profits, and faith-based organizations. He is a student of leadership and believes that each of us is on a journey to become a better leader and that becoming a better leader is an adventure requiring both new skills and practice opportunities. He has partnered with small to very large PATH Premier Accredited centers to deliver accelerated experiential learning to local organizations, colleges/universities, veterans, and at-risk youth to advance their leadership skills using EAL. He has been the recipient of the esteemed Inspiring Leadership Award by the world's largest consulting firm as measured by revenue, a Fortune Global 500 company, and was recently featured in JH Style magazine discussing the use of experiential, accelerated, equine-based leadership development.
Chrissy Rudd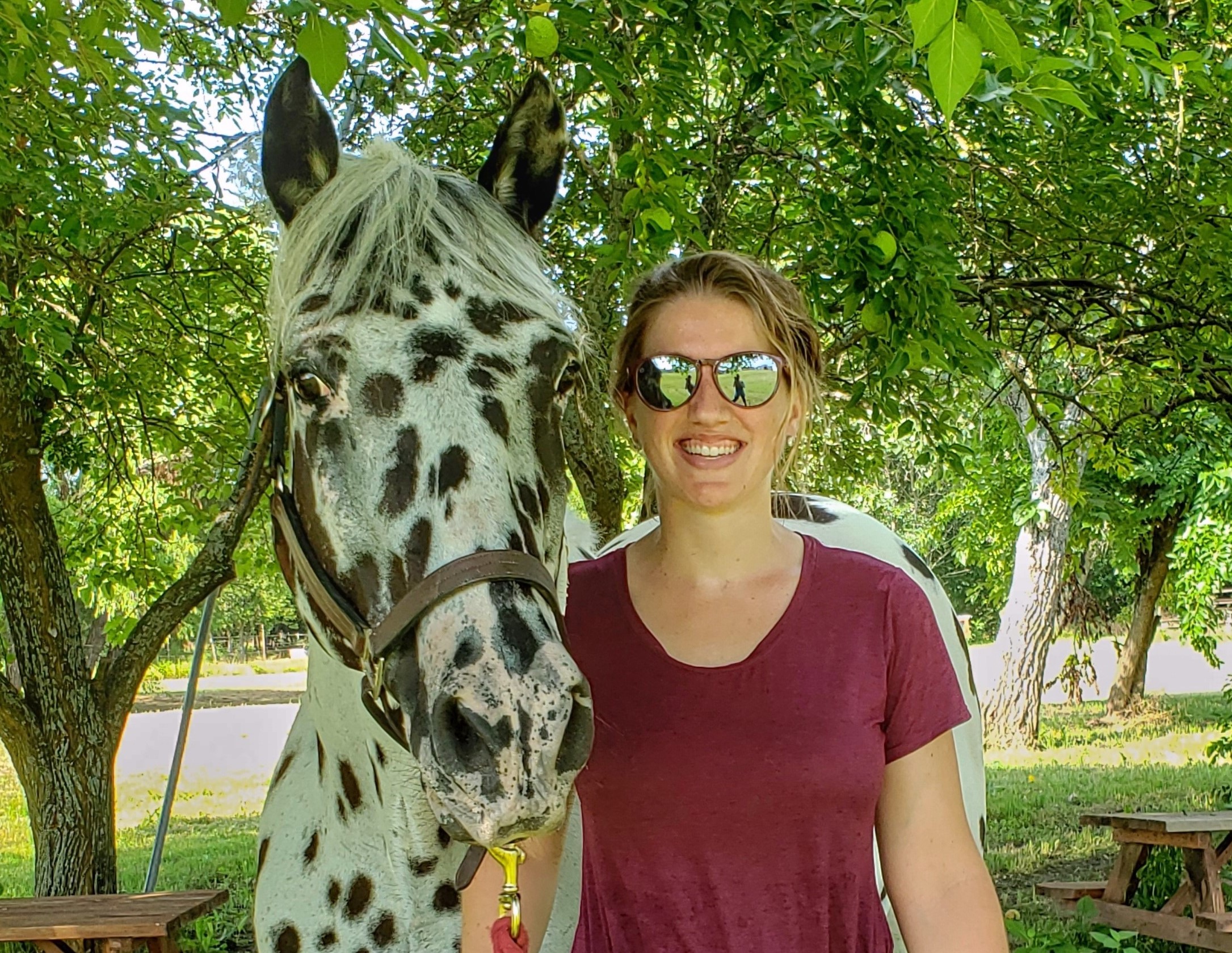 Christine Rudd is the Equine Coordinator at Equest and a PATH Intl. Advanced Instructor and CTRI. She has her Master's degree in Equine Science, is an EAGALA Equine Specialist, an ARIA Level II Eventing Instructor, and is a member of the PATH Equine Welfare Committee.
Emily Kieson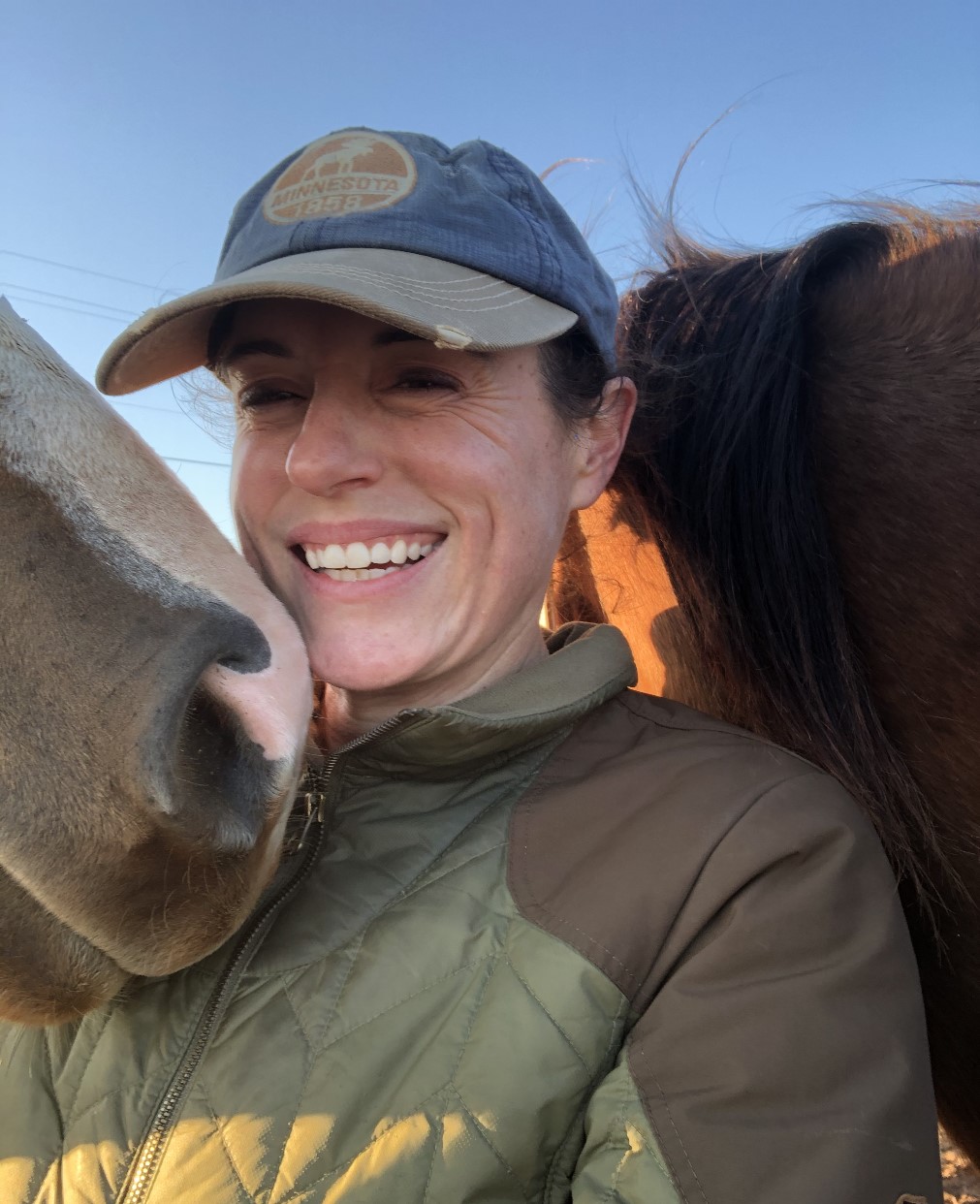 Emily Kieson has a Ph.D. in Comparative Psychology and actively researchers equine behavioral psychology and horse-human interactions as Research Director of Mimer Centre, a Swedish nonprofit. Additionally, she holds graduate degrees in psychology and equine science, is certified as an ESMHL, and serves on the PATH Equine Welfare Committee.
Michele McColm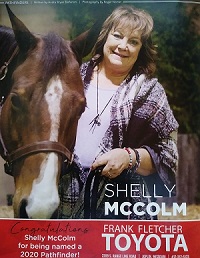 Michele McColm, MS brings nearly 41 years of experience to Horses of Hope – KS & MO, and serves as a co-founder of the organizations. In the therapeutic riding industry, and more specifically in the experiential learning world of therapeutic riding, she is sought as a presenter and speaker on a regional and national level. Not only is she a Certified Therapeutic Riding Instructor with PATH International, she holds Level 1 certification from the Equine Assisted Growth and Learning Association and has earned certification through PATH International as an Equine Specialist in Mental Health and Learning. McColm holds a Master's of Science degree in Human Development and Family Studies, with an Early Childhood Education specialization and certification and is currently pursuing a Masters Degree in Clinical Mental Health Counseling to aid in expanding the EFP program at Horses of Hope- KS & MO. McColm is educationally prepared to fully understand, develop, implement and evaluate the needs of all types of clients, their families, volunteers, staff, and the many community members and agencies involved in Horses of Hope's expansive efforts. Specifically, she provides leadership with all the new initiatives and expanded school-based programming, volunteer and staff certification, therapeutic riding, equine educational and mental health initiatives for all entities involved in the program's design.
Vallerie Sweeton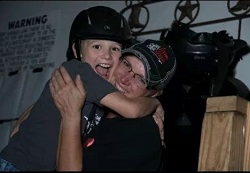 Vallerie Sweeton, Physical Therapy Assistant has committed her life to exploring the connections between human and horse. She is a co-founder of Horses of Hope Riding Center Inc. She has been a PATH International registered instructor since 1997 and a PATH International certified driving instructor since 2002. In the therapeutic riding industry, and more specifically in the experiential learning world of therapeutic riding, she is sought as a presenter and speaker on a regional and national level. She has obtained the Level 1 Certification with the Equine Assisted Growth and Learning Association and is also certified through PATH International as an Equine Specialist in Mental Health and Learning. She holds an associate degree as a physical therapist assistant and currently holds a permanent license. Anytime there is an individual being served Sweeton is the first person to match the client's individual therapeutic and educational goals (education, physical therapy etc.) with the correct equine partner. Her expertise in this area is critical in developing this all-important relationship.
Jessica Mullin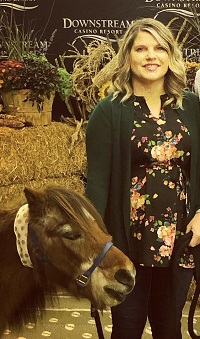 Jessica Mullin, LCSW is a PATH Int'l Certified Therapeutic Riding Instructor and holds a Master's Degree in Clinical Social Work, and a certificate in Animal Assisted Social work from the University of Denver. She is a licensed mental health professional and has several years experience providing adapted treatment and Animal Assisted Interventions to individuals with intellectual and developmental disabilities. She has been a life-long horsewoman since the age of 5, and has a wealth of knowledge that enables her to see the unique bond between horse and human and apply that skill set to therapeutic riding, as well as, Equine Facilitated Psychotherapy.
| Access Date | Quiz Result | Score | Actions |
| --- | --- | --- | --- |