PATH International Learning
Nichole Boyd
---
Lorin Bruzzese
Puppy Program Manager
Guide Dog Foundation for the Blind
My experience in the companion animal industry first began during high school, through volunteering at local shelters here at home on Long Island! I attended The Ohio State University where I studied Animal Sciences and became a Puppy Raiser for a local service dog organization. I've raised 4 future service dogs thus far. After returning to Long Island, though, I began working at the Guide Dog Foundation for the Blind, where I now manage our Puppy Department. Our team oversees more than 400 amazing volunteers who help us provide fundamental training skills and socialization to our future assistance dogs. My role is most focused on training and behavior modification, as well as outreach and education.
---
Linda Douglas
M.S. ED
New Hampshire Coalition Against Domestic and Sexual Violence (nhcadsv.org)
---
Rachel Fischer
OTR/L
Organization
Rachel Fischer has had the pleasure to serve participants at many PATH International centers across the state of Wisconsin. She is blessed to share her experience as a PATH CTRI (7 years) and occupational therapist (5 years) with participants of all ages and diagnoses. EAAT offers her a unique blend of her passion for horses and service to others.
---

Emily Kieson
Ph.D., M.S., PgDip, ESMHL
Equine Welfare

Emily Kieson currently serves as Chair of the Equine Welfare Committee at PATH and as Research Director and educator at MiMer Centre, a Swedish-based non-profit focused on education and research in equine-human interactions and horse welfare. Her research focuses on equine behavioral psychology, equine welfare, and horse-human interactions as they apply to both horse owners and equine-assisted activities and learning programs. She holds a PhD in Comparative Psychology, a MS in Psychology, and a graduate degree in Equine Science. Her current research focuses involve looking at equine affiliative behaviors to study how horses create and maintain social bonds and how those can overlap with human affiliative behaviors to create authentic lasting friendships between horses and humans that can improve welfare in both horse and human. She is certified as ESMHL in PATH and has worked as a therapeutic riding instructor in the past. In addition to her research and work on the committee and with MiMer, Emily also develops and teaches courses at various colleges and universities in areas of human and animal behavioral psychology.
---
Kristen Marcus
ES4H Committee
Organization
---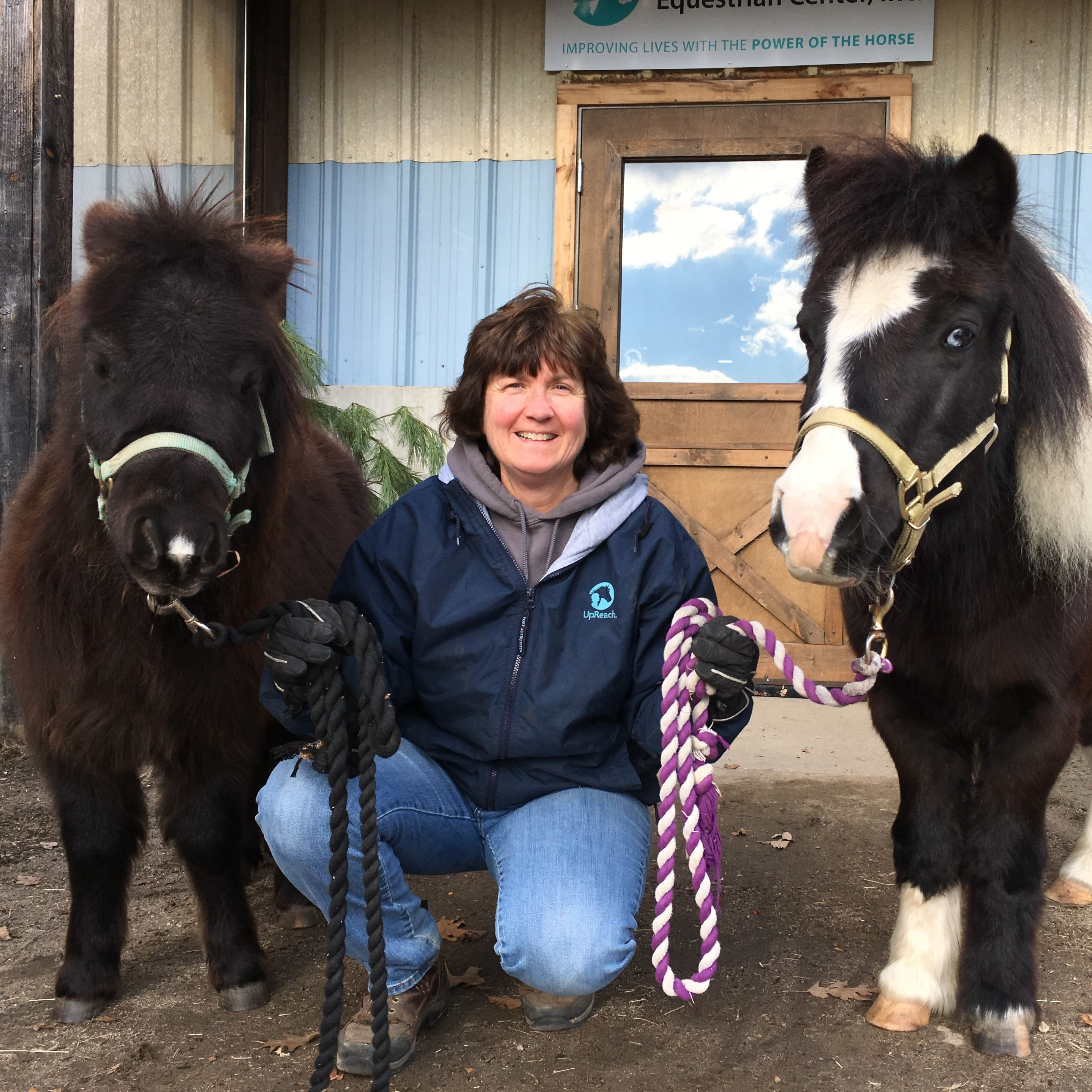 Kristin McGraw
Program Director at Upreach Therapeutic Equestrian Center, Inc.
Upreach Therapeutic Equestrian Center, Inc.
Kristen McGraw's credentials include PATH Intl. CTRI, Level II Therapeutic Driving Instructor, Equine Specialist in Mental Health and Learning and EAGALA Equine Specialist. She served as the PATH Intl. New Hampshire State Chair from 2003-2006, Region 1 Rep from 2006-2010 & 2016-2018 and currently is the PATH Intl. Membership Outreach Committee Chair. She also served as a Driving Committee member from 2007-2011. In 2010, she graduated from the Leadership Series through the NH Institute on Disabilities. Kristen was appointed to sit on the NH Developmental Disabilities Council in Oct. 2011 and served as the Chair of the Council from 2012-2016. In 2012, Kristen received the PATH Intl. Certified Professional of the Year Award for Region 1. Currently, she oversees all of UpReach's unmounted programs.
---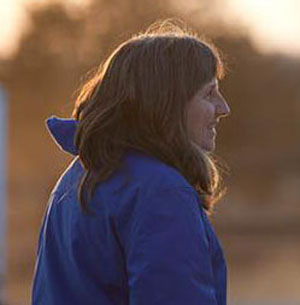 Jo Anne Miller
Executive Director
Brook Hill Farm
In 1991, Jo Anne Miller and her family bought a farm in Bedford County. They needed to add some grazing animals to the property in order to be taxed as a farm. Over dinner one evening, Jo's veterinarian introduced the idea of taking on lame horses for rehabilitation and sanctuary. "What, take in lame horses, are you crazy?" Jo exclaimed, incredulously. Yet two years later, Brook Hill Retirement Center for Horses was officially founded. Her vet, and eventually she herself, recognized the need of the thousands of lame horses desperate for a place to recover. With her background in corporate management and dealing with lameness issues, Jo Anne and her vet established the rehabilitation and educational programs leading to the farm's success.

During Brook Hill's early years Jo Anne was amazed at how these rescue horses healed with the help of staff, volunteers and youth. The horses were able to go on and lead productive lives, and the children involved grew into strong, confident, caring adults. Combining rescue and therapeutic riding created a win-win situation for both horses and people. In 2011, Jo Anne joined with PATH International and became a Registered Riding Instructor and an Equine Specialist in Mental Health and Learning, allowing Brook Hill to grow its educational and therapeutic programs. Jo Anne has spoken at many national and international industry conferences and provided webinars in both Equine Welfare and Equine Assisted Therapies. She has spoken at the Homes for Horses Coalition Conference, and has presented her research at the International Association of Human-Animal Interaction Organizations conference, the Horses in Therapy and Education in Dublin, Ireland, and at PATH International regional and international conferences. She has also served on many national committees, including the Equine Welfare Committee for PATH International, serves on the Virginia Horse Industry Board, the EQUUS committee for equine welfare, and co-founded the Virginia Alliance for Equine Rescue Organizations. Today, in keeping with the farm's mission of education, Jo Anne is an adjunct professor of equine science at Randolph College, serves on the Virginia Tech Equine Education Advisory Board, and the Virginia Horse Central District Horse Council. In her spare time she coaches the Brook Hill Farm show jumping team!

---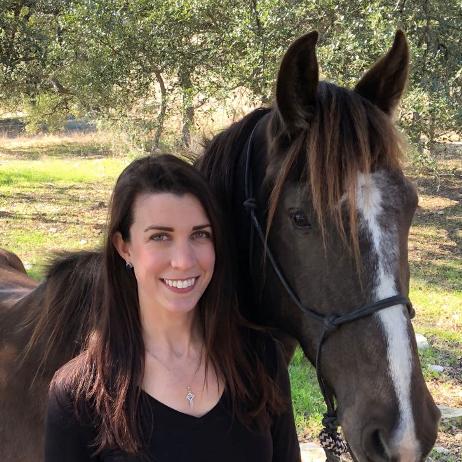 Christie Schulte-Kappert
ASPCA Program Director, The Right Horse Initiative
Equine Welfare
Christie serves as program director for The ASPCA's Right Horse Initiative, which seeks to make lasting, transformative improvements to equine welfare in the United States by massively increasing equine adoption.
Christie is a skilled program and marketing manager with experience assembling equine industry partners to collaborate on complex industry-wide issues. Prior to joining the ASPCA and The Right Horse, she led marketing and partner development for the American Horse Council's Time to Ride Initiative and has held other roles in marketing, event production and management in the horse industry.
Christie is the proud adopter of two Mustangs, one burro and a pony mule. She competes in ranch horse versatility events with her AQHA mare and has been a top-ten finalist at two Extreme Mustang Makeovers. She and her husband raise a small herd of beef cattle along with a menagerie of other animals near Austin, TX.
---
Hallie Sheade
---
Pebbles Turbeville
Upreach Therapeudic Equestrian Center, Inc.
Horses and Humans Research
---
Stefani Viktoria
Director of Organizational Development
McCormick Research Institute in St.Cloud, Florida
Stefani is a PATH Intl. Advanced Instructor, ESMHL, and Interactive Vaulting Instructor, and currently the Director of Organizational Development at the McCormick Research Institute in St.Cloud, Florida. She is also a PATH Intl. Mentor, and Site Visitor, and has served on several PATH Intl. Committees. She brings a passion for instructor education and center sustainability, as well as a love for life long learning!
---
Aviva Vincent
Ph.D.
Region 4 Representative
Aviva Vincent, PhD is a graduate of the Mandel School. Her background in veterinary social work informs her practice as the Director of Program Quality at Fieldstone Farm Therapeutic Riding Center in Chagrin Falls, Ohio. She is an instructor of macro course-work at Case Western Reserve University, and teaches in the University of Tennessee in the Veterinary Social Work Certificate Program. Aviva's research focuses on the physiological impact that animals have on individuals, specifically in the reduction of fear and anxiety in stressful situations. Methodologically, her research interest is the integration of salivary analyte measures in social science research. Aviva is founder and co-chair of the human-animal interactions workgroup with National Association of Social Workers-Ohio, serves on the board of the International Association of Veterinary Social Work, and advisory board member for the Center for Human Animal Interaction research and Education at Ohio State University.
| Access Date | Quiz Result | Score | Actions |
| --- | --- | --- | --- |